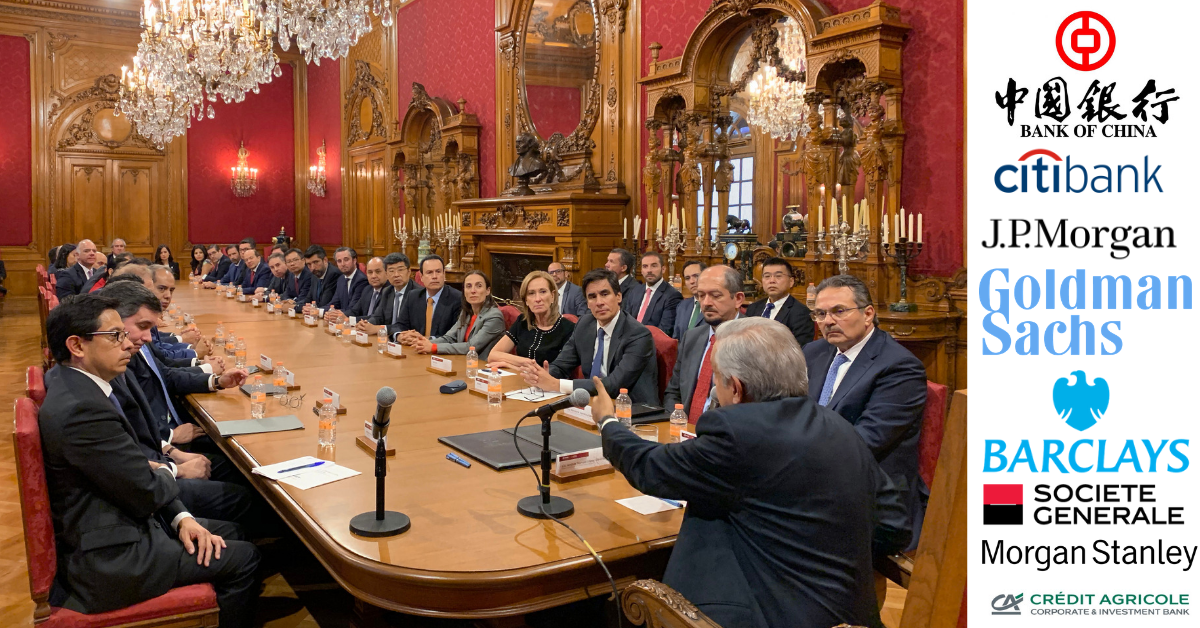 Opinadores de medios de comunicación y buena parte de la oposición un día sí y el otro también afirman que Petróleos Mexicanos (Pemex) va mal, que la producción ha bajado, y que, a partir de que llegó Andrés Manuel López Obrador a la Presidencia, se están haciendo las cosas tan mal que calificadoras como Fitch degradó la deuda de Pemex a nivel "chatarra".
Incluso, analistas afirman que hay una "crisis" en Pemex, y que todo va mal ahí con la administración actual. Por poner un ejemplo: hoy, el periódico Reforma, puso en primera plana que hay "asesores" en la paraestatal que no saben nada de la industria petrolera.
Pese a esta mirada catastrofista que muchos periodistas, opinadores y la oposición quieren imponer, parece ser que las cosas van bien en Pemex. Y es que la extracción de petróleo se mantiene a la alza, y ayer, varias instituciones financieras decidieron invertir y hacer un refinanciamiento de la deuda que fue contratada por la paraestatal en los sexenios pasados.
Así lo informó ayer Andrés Manuel López Obrador, en una reunión que tuvo con representantes de 23 instituciones bancarias nacionales y extranjeras, en las que están "14 de las más 20 más grandes del mundo".
El acuerdo fue un préstamo de 8 mil millones de dólares para que Pemex reduzca los costos de la deuda actual y aumente los plazos de pagos de sus pasivos. Esto a pesar de que la calificadora Fitch degradó hace unas semanas la deuda de paraestatal, y que esta decisión fue manejada por analistas y por la oposición como una muestra de que nadie confiaba ya en Pemex.
Los representantes de los bancos afirmaron, en voz de Nuno Almeida Matos (del Grupo Financiero HSBC México) que "esta operación demuestra nuestra confianza en la administración actual de Pemex y en el gobierno federal […] estamos decididos en continuar nuestro apoyo a Pemex y al gobierno federal".
Acudieron a la reunión con AMLO y participarán en el refinanciamiento de la deuda las siguientes instituciones:
Barclays – Santiago Cortina Aspe, director general.
JP Morgan – Felipe García, presidente y director general.
HSBC – Nuno Matos, director ejecutivo.
BBVA – Eduardo Osuna Osuna, vicepresidente y director general.
Banco Santander – Jorge Arce, director ejecutivo.
SMBC – Alfredo José Santillán García, director regional.
MUFG Bank – Jorge Fernando del Castillo Ponce, director general adjunto.
Société Générale – José Antonio Mérigo Lámbarri, managing director.
Banorte – Jorge de la Vega Grajales, director general adjunto.
Bank of America – Jorge Ortiz de la Peña, jefe de mercados.
Citibanamex – Octavio Lara, director de relación con sector público.
Mizuho – Marisela Peña, representante en México.
BNP – Sophie Brossard, senior Banker.
Scotiabank – Fabiola Palacio Vaca, director corportativo.
Bank of China – Xin Shanwen, director general.
Goldman Sachs – Manuel Camacho, managing director.
CA CIB – Octavio Lievano, presidente en México.
ING – Javier Bernús Negrete, representante en México.
ICBC – Yaogang Chen, director general en México.
Natixis – Miguel Ceballos, representante en México.
Morgan Stanley – Jaime Martínez-Negrete, presidente México.
DZ Bank Harry Moreno – vicepresidente senior.
Firmamos un acuerdo de refinanciamiento para renovar líneas de crédito revolventes por 8 mil millones de dólares, con tasas de interés más bajas y mayor tiempo, para fortalecer a Pemex durante todo el sexenio.11,2 mil3:30 – 28 jun. 20194.544 personas están hablando de esto